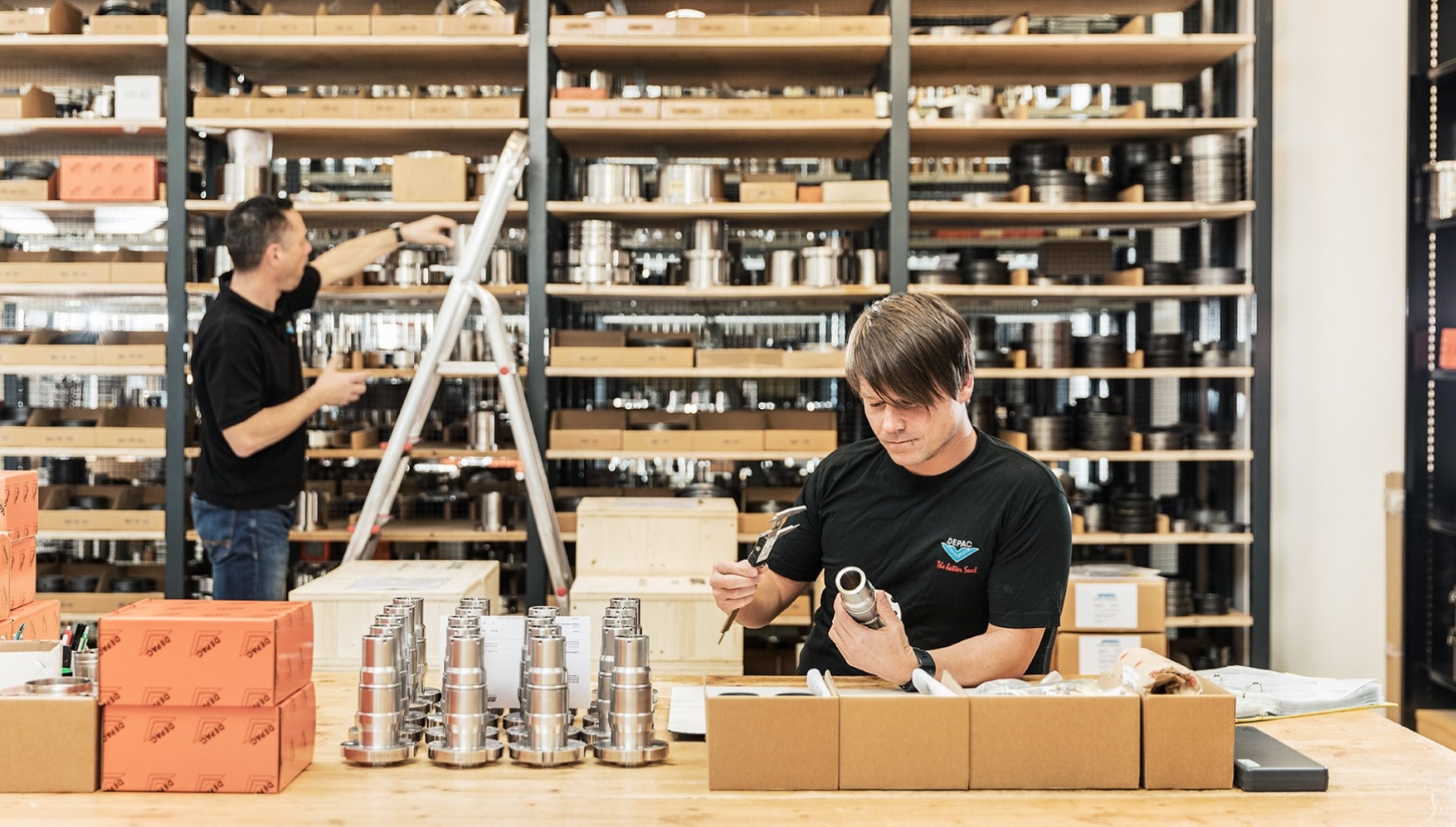 None of our products leave the DEPAC warehouse without undergoing detailed quality checking.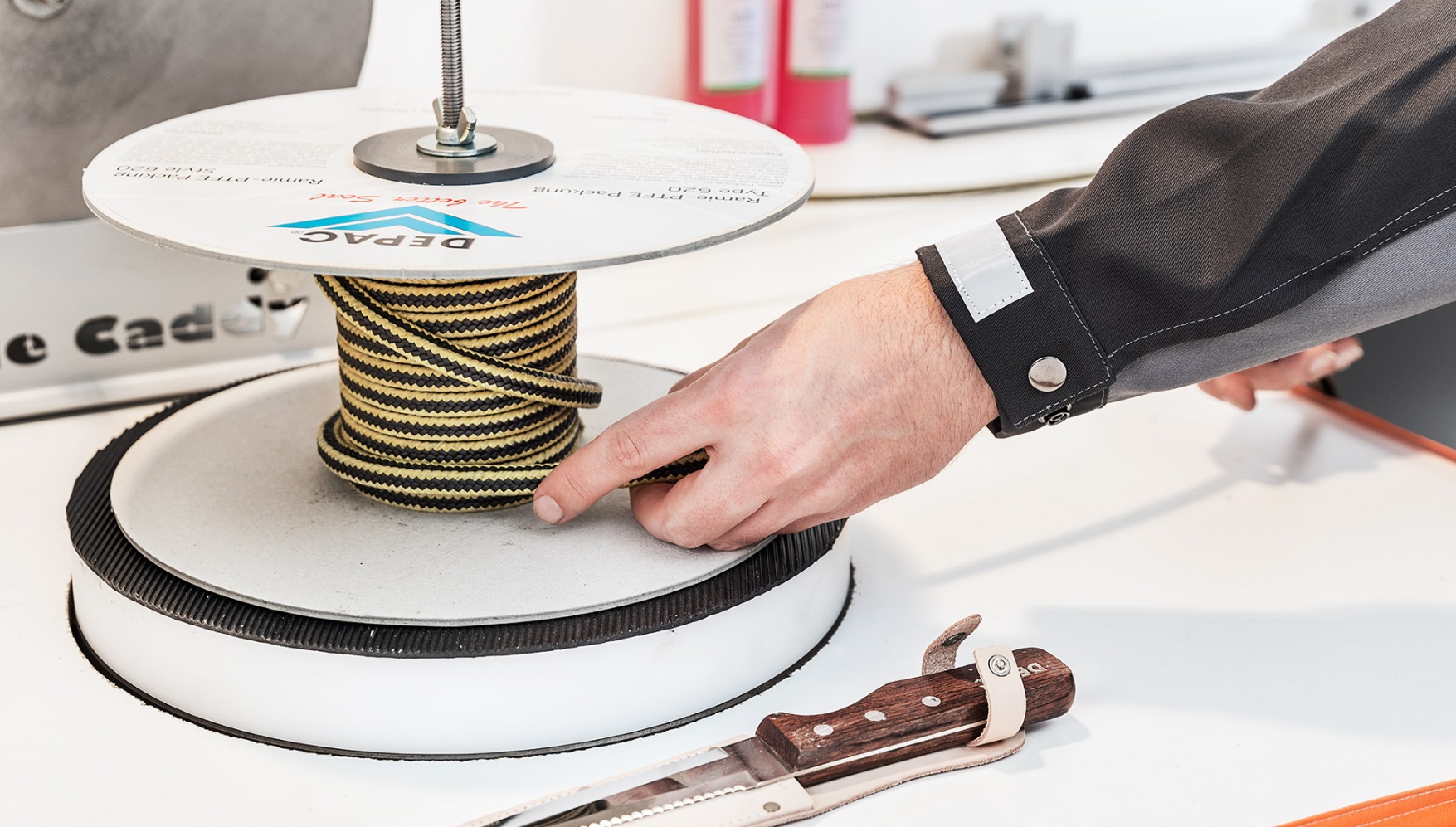 Our packings are wound on a bobbin in accordance with the specific order. The ideal tool - the picture shows the high-quality DEPAC packing knife – should always be to hand.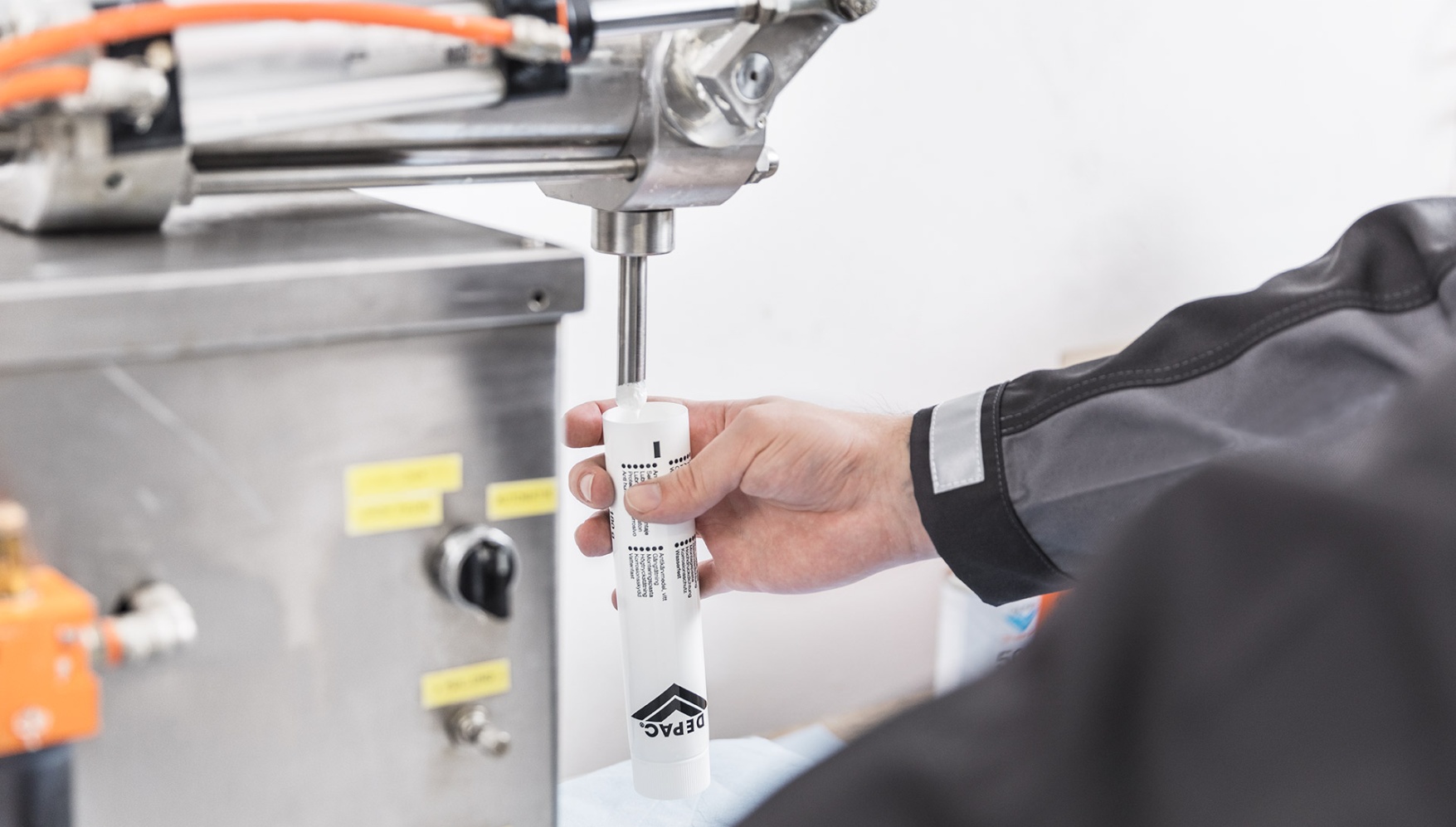 Our Metal-free anti-seize assembly paste (type 505) is decanted manually. The big advantage for our customers: continuous quality checking by our employees.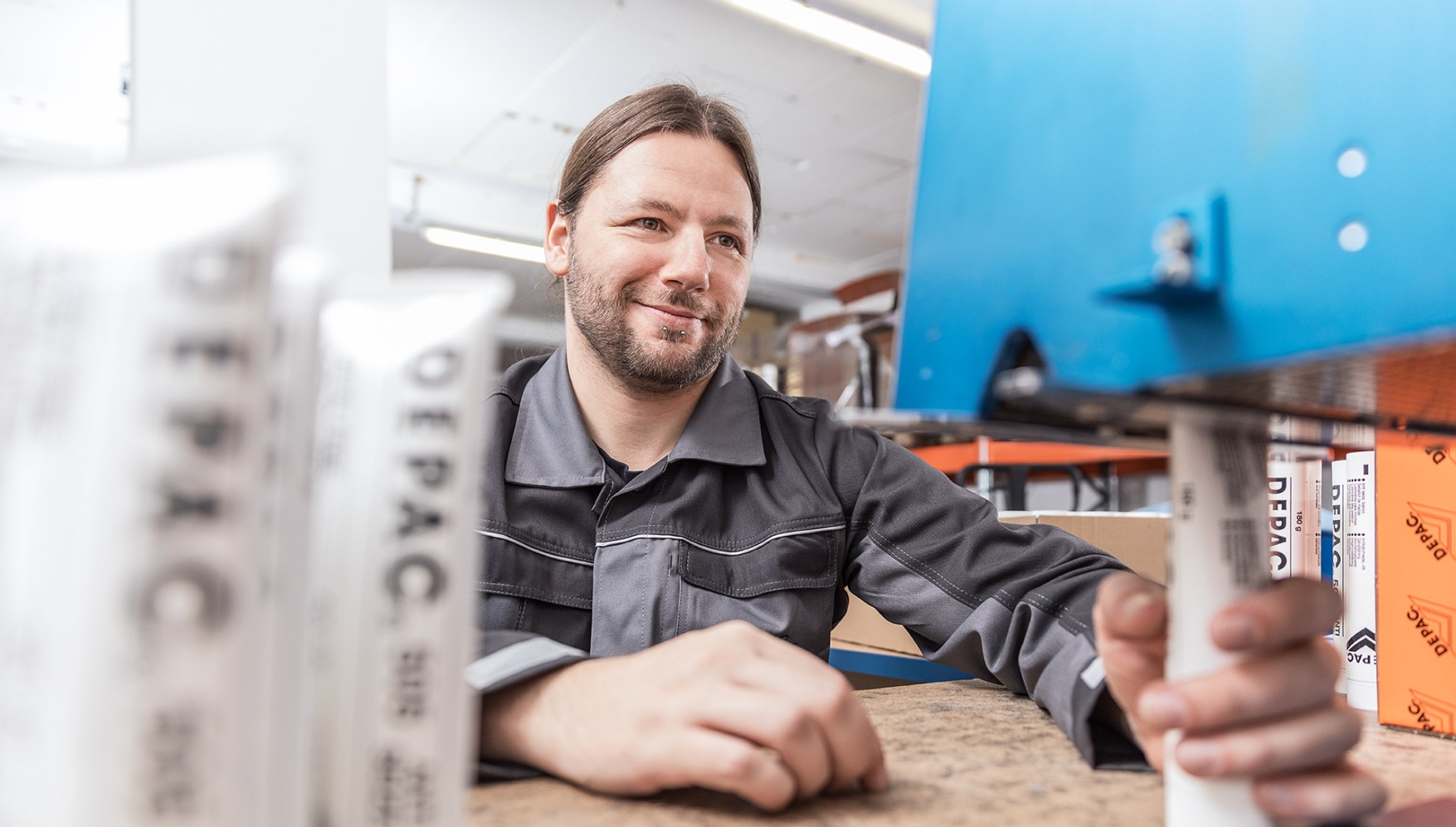 The training of our motivated employees is very important to us. Only in this way can we ensure that DEPAC products meet the highest quality requirements.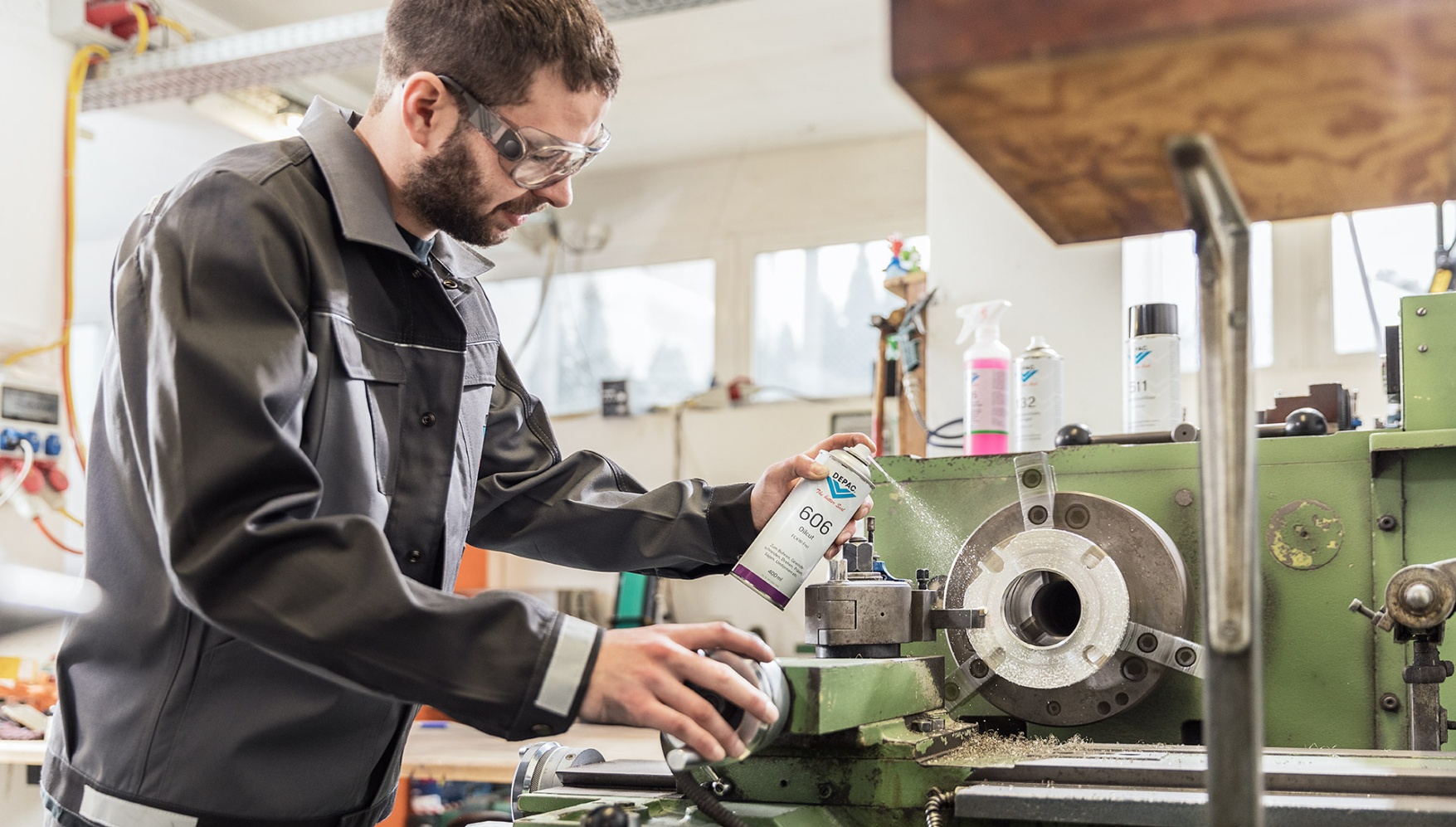 Defective products are analysed and repaired in our workshop. Our promise of quality: A repaired seal does not differ from a new one.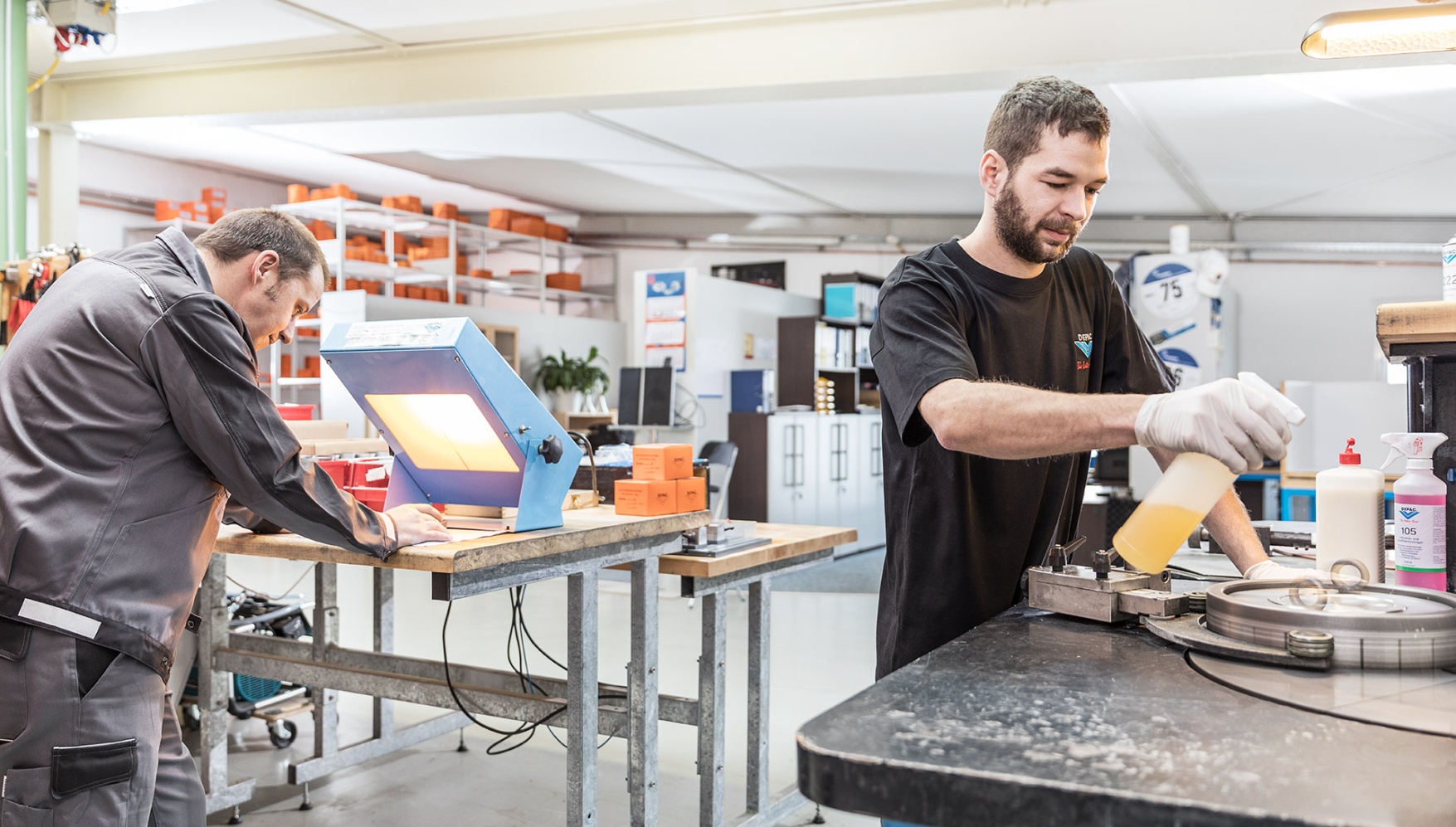 Several DEPAC employees are involved in the lapping procedure.
The lapping procedure is an elaborate and highly professional process. The surfaces are ground in the µm (micrometre) range here.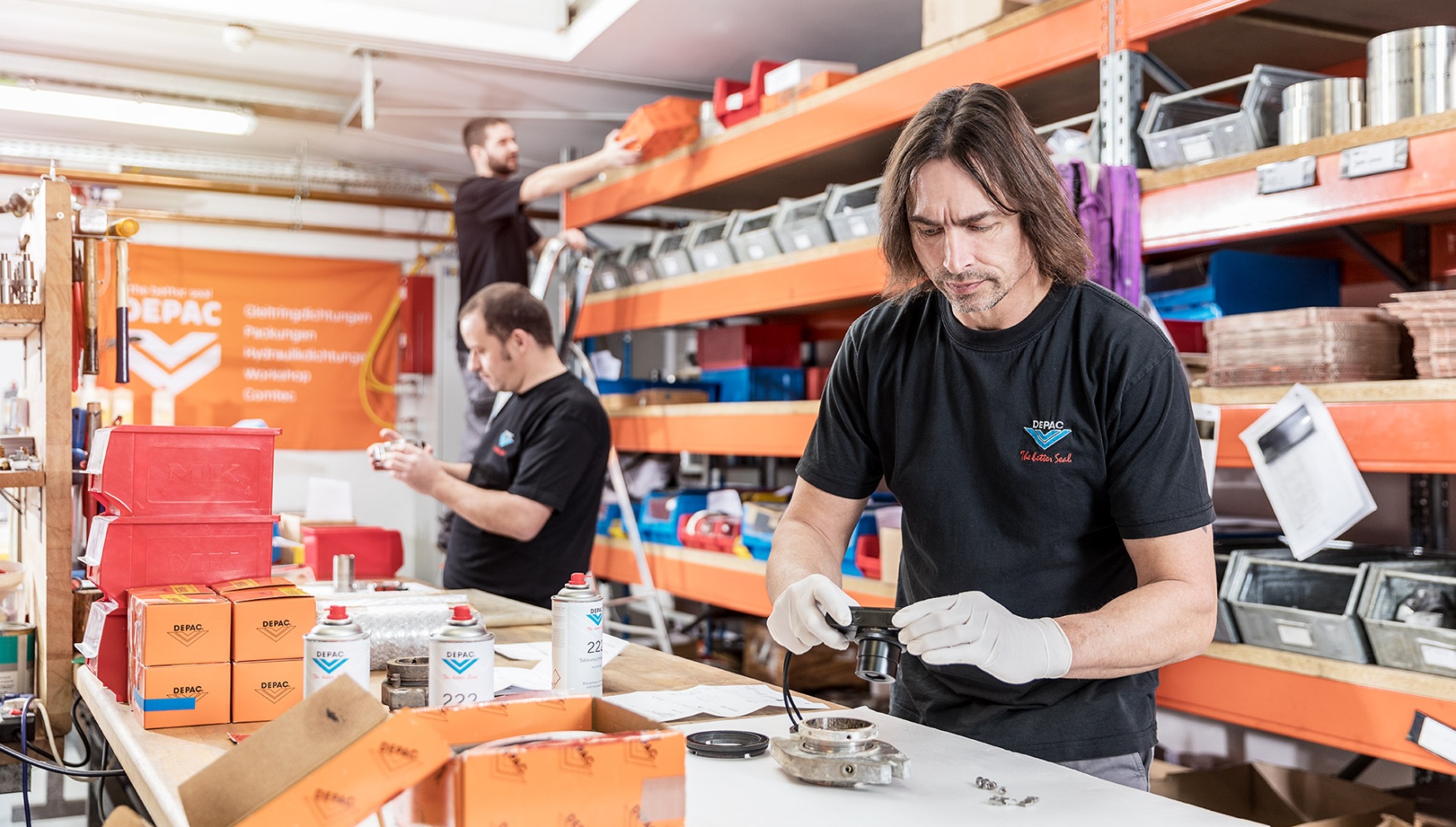 A report of the findings is drawn up for every defective product or repair in our workshop. It records the individual work steps in detail.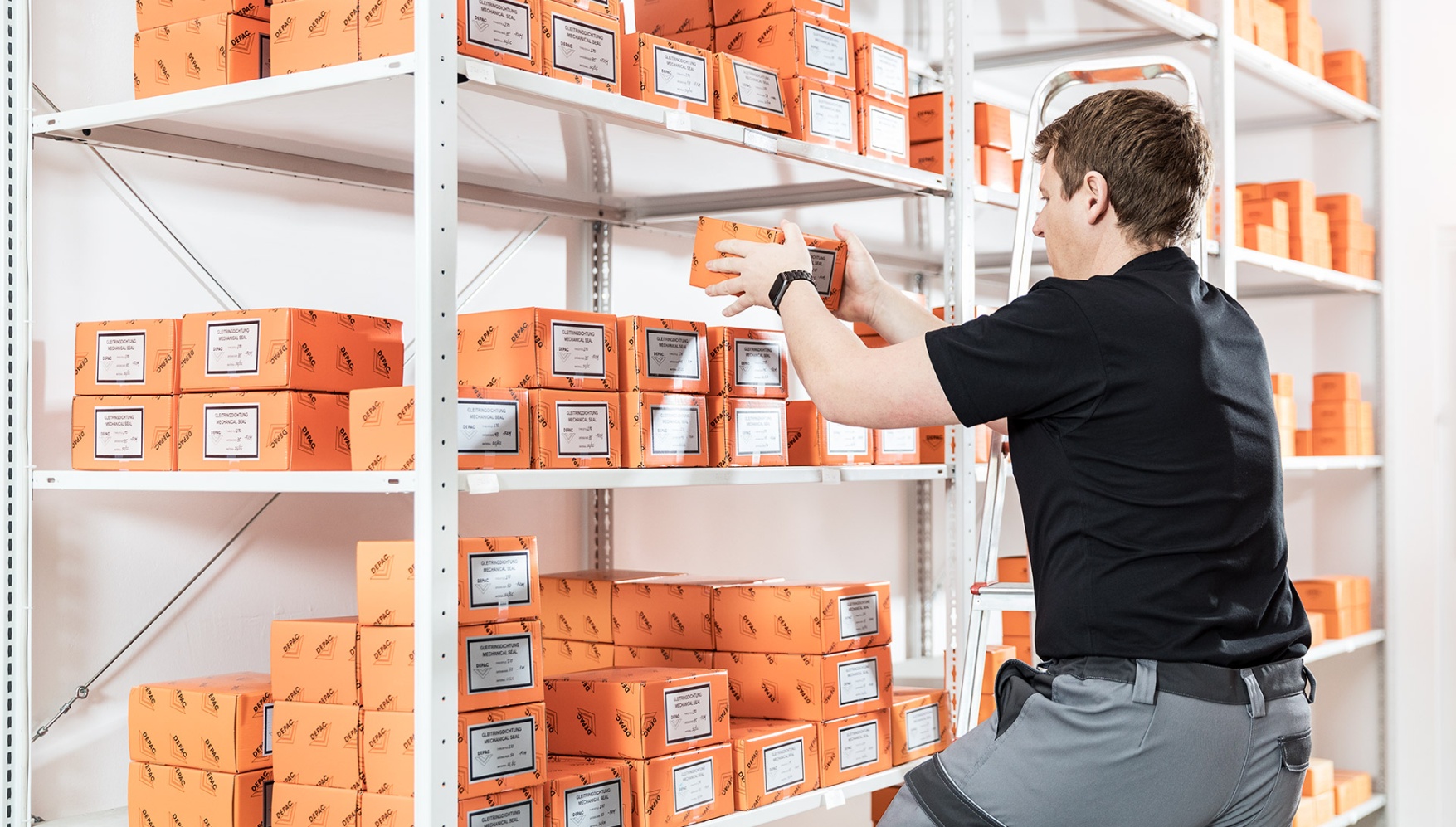 Clearly structured and tidy warehousing ensures short work distances and delivery times.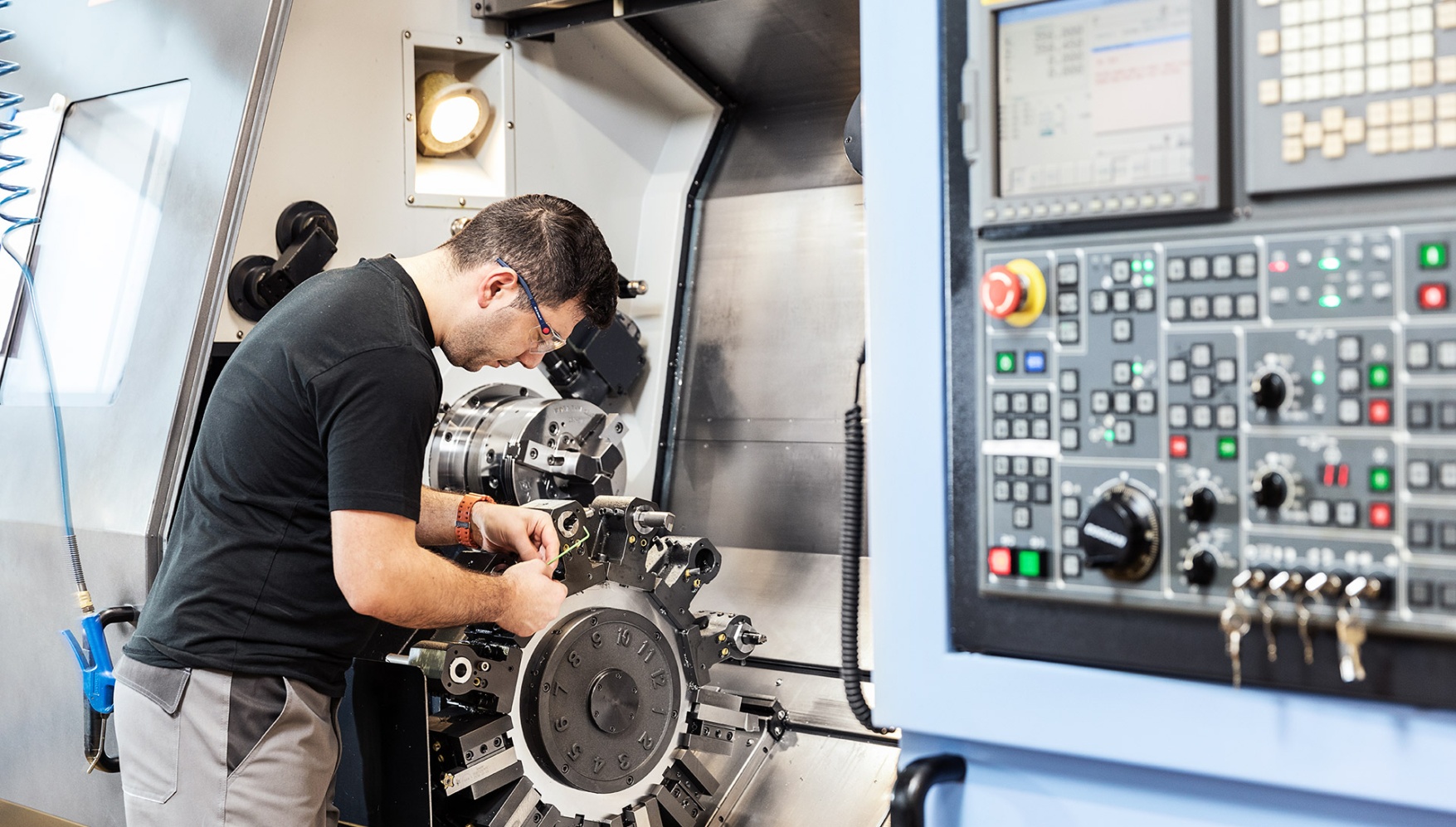 A fleet of state-of-the-art machines guarantees high-quality products. In the picture: a 9-axis CNC machine.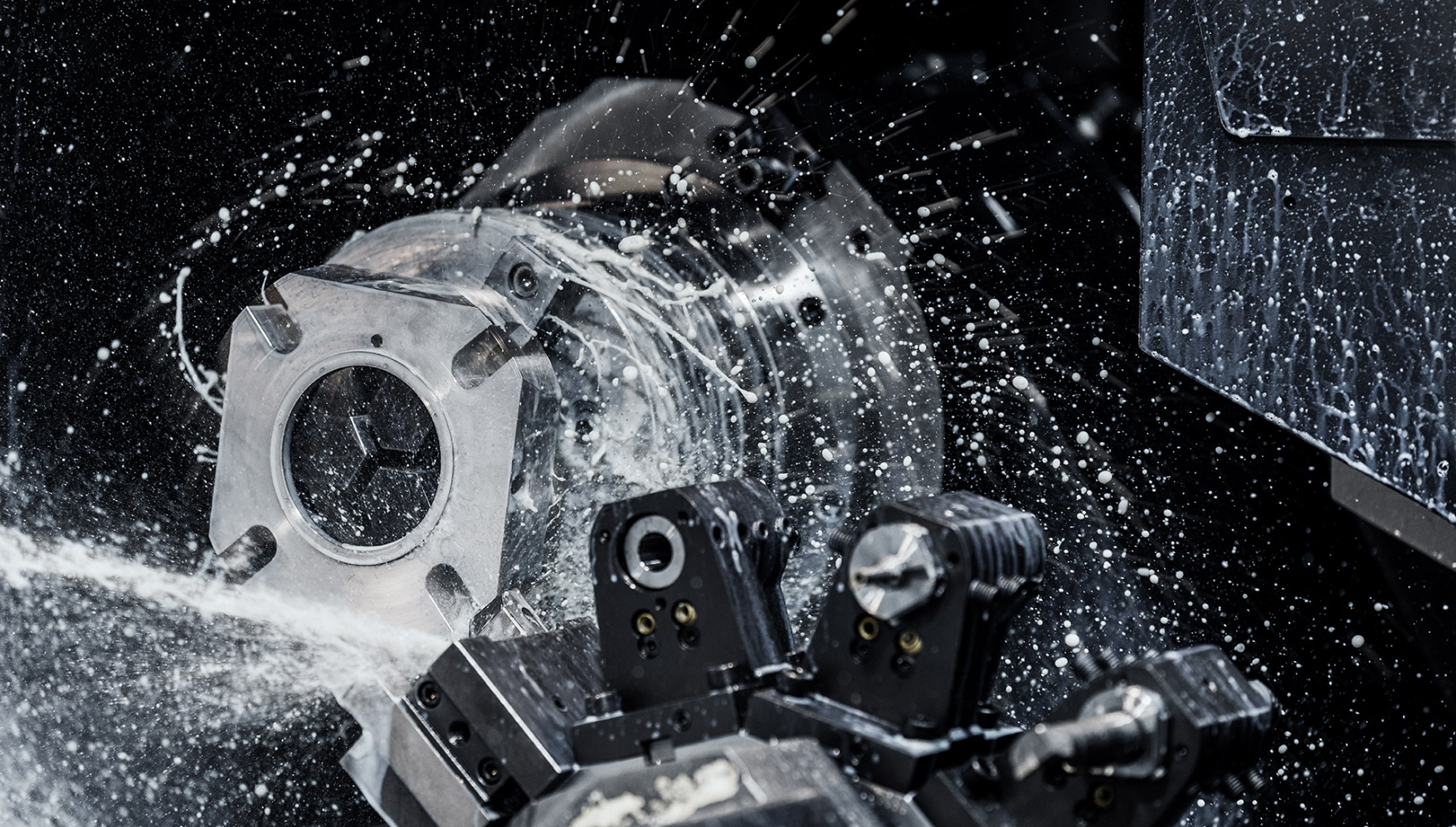 One of the highest priorities in our production department is precision, as here during a turning procedure in the CNC machine.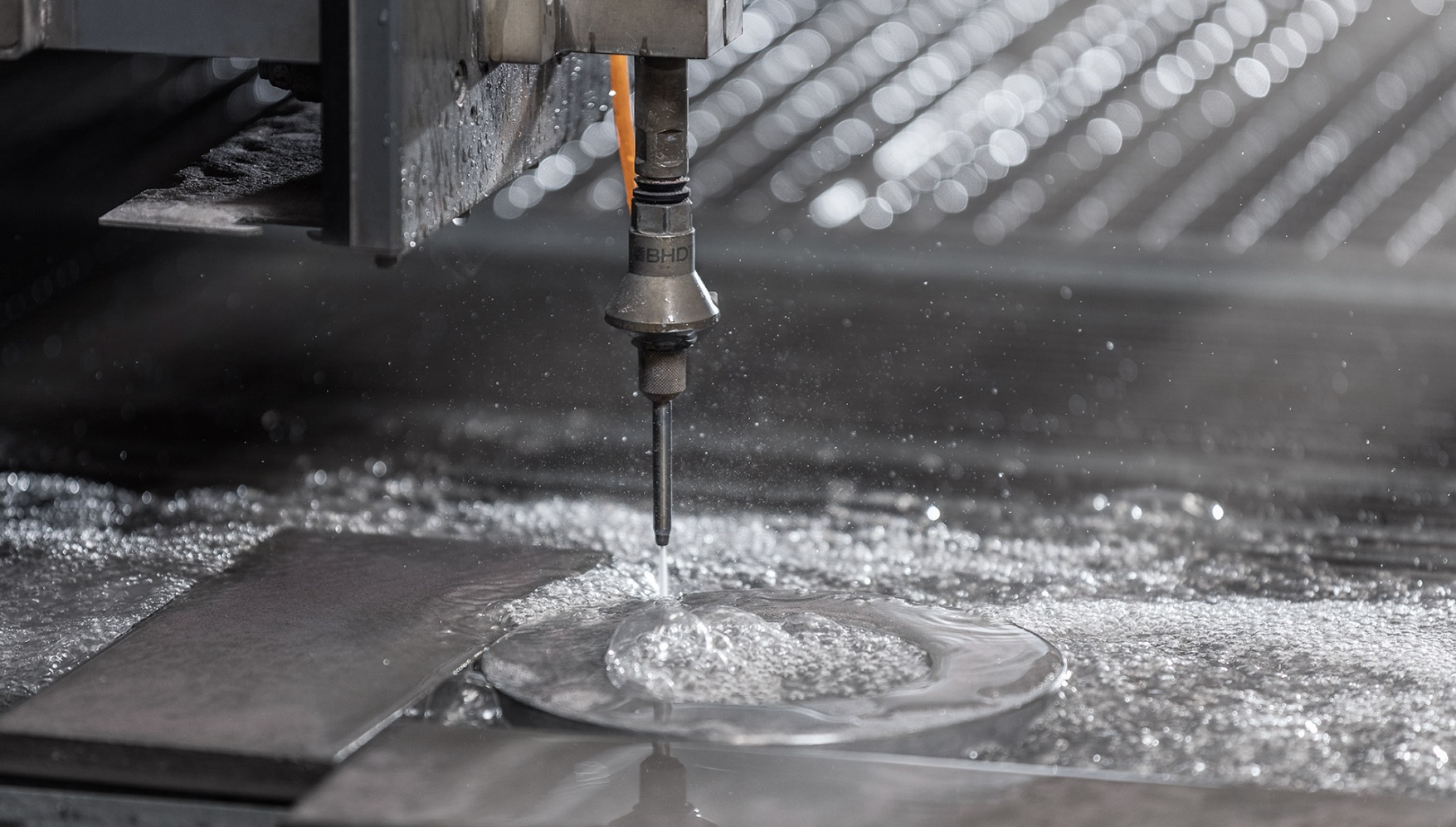 The so-called water jet cuts blanks to the required shape with a sand/water mixture at a pressure of around 3,000 bar.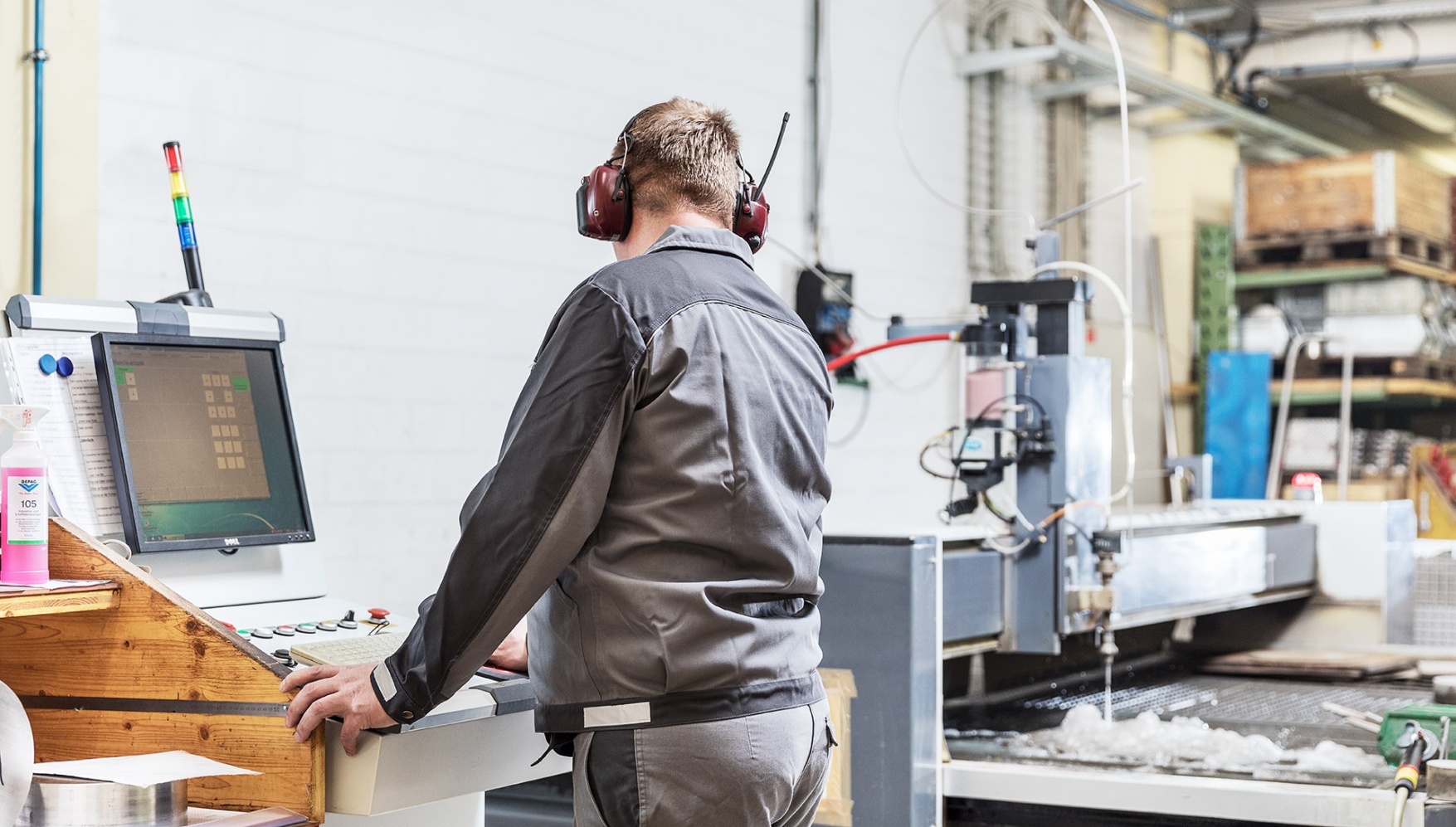 Work on the water jet requires the utmost concentration. Only in that way can we ensure efficient production processes and keep delivery times short.
Placing trust in our fleet of machines is good, but checking is better: all parts are given a manual fine polish following the CNC machining.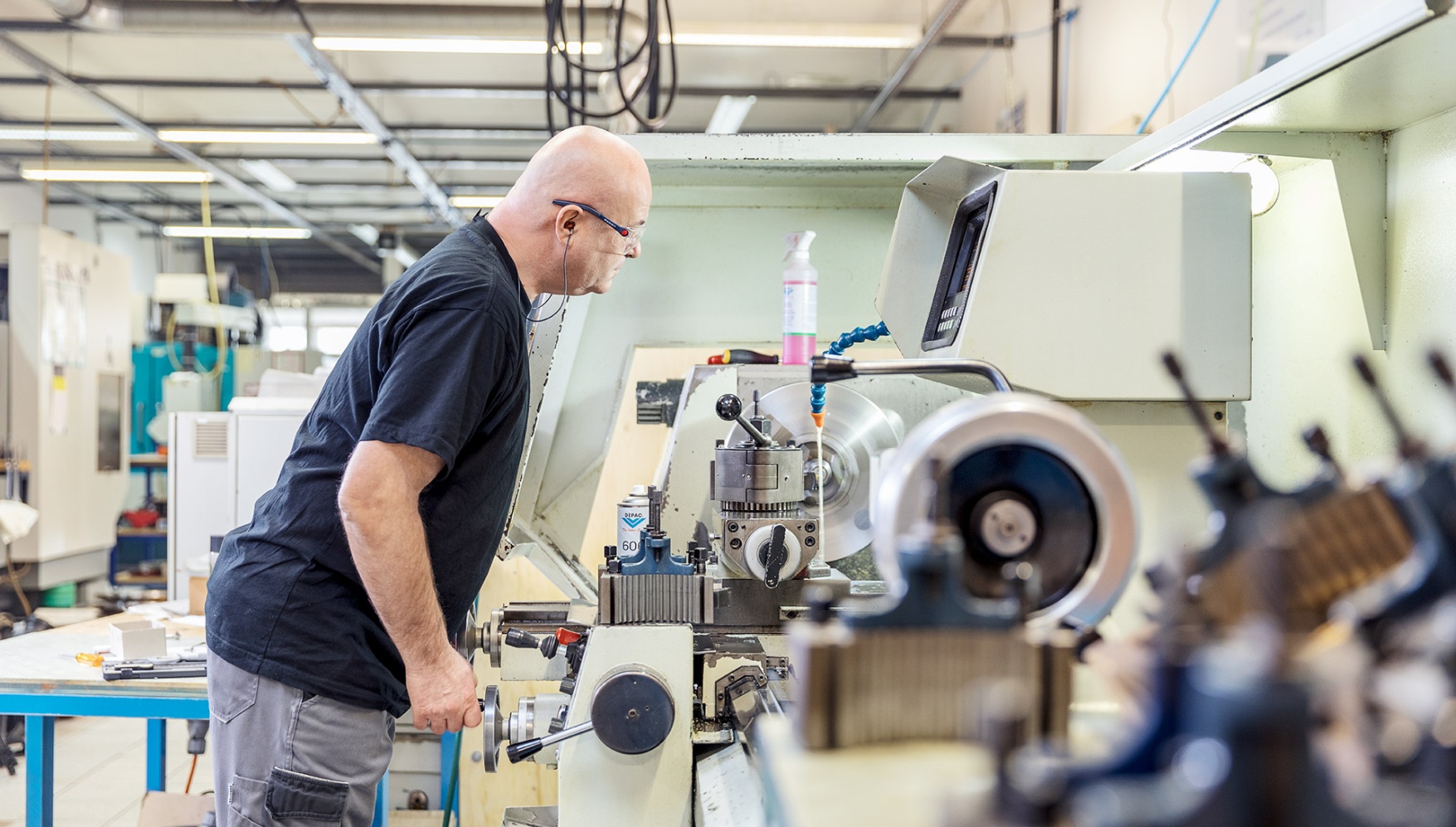 Despite modern technology: the classic lathe can be a "knight in shining armour" if technical problems are encountered.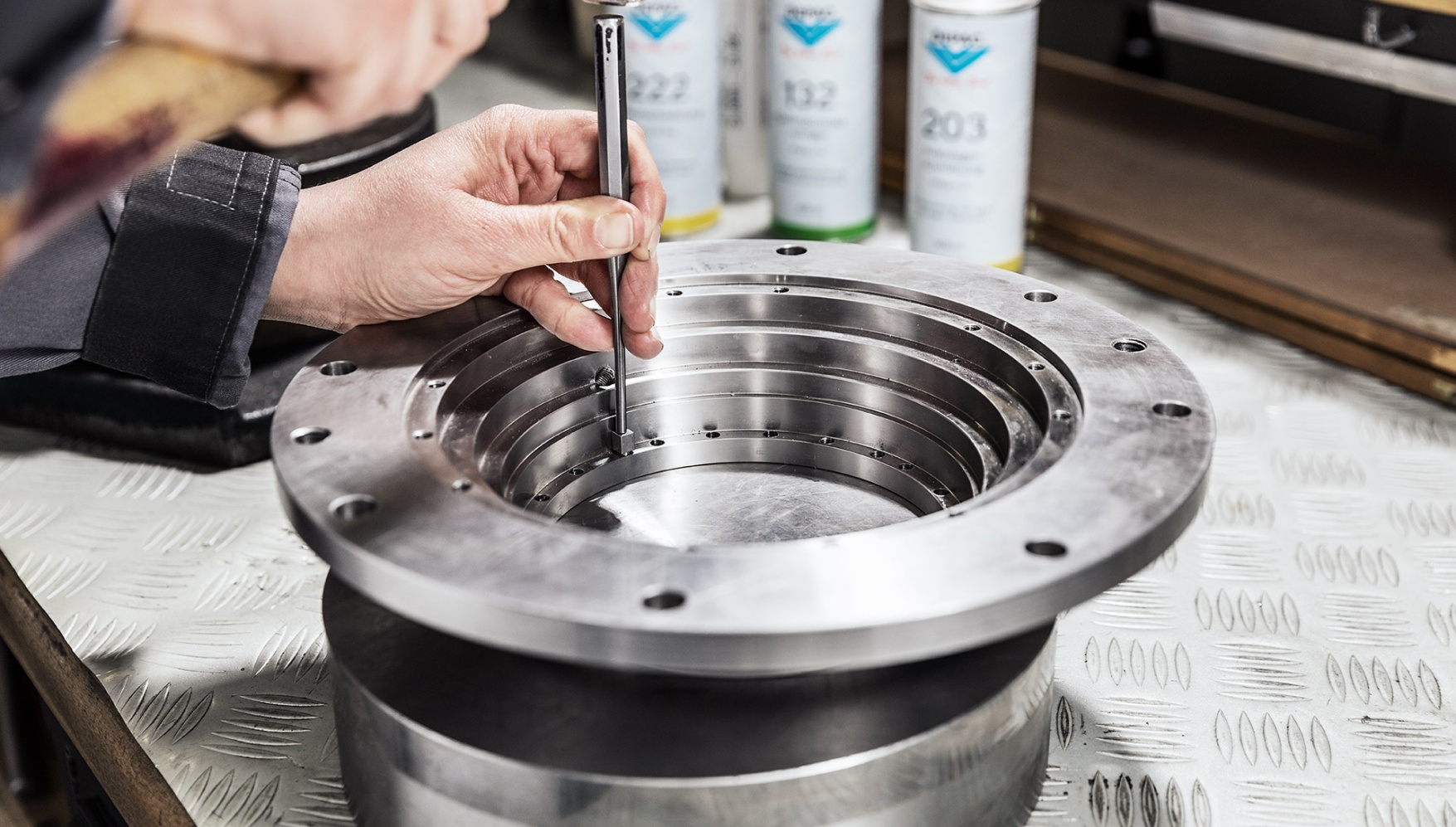 Specialised work steps, including the attachment of driving pins, are carried out exclusively by hand at DEPAC. This allows us to do justice to our high-quality standards.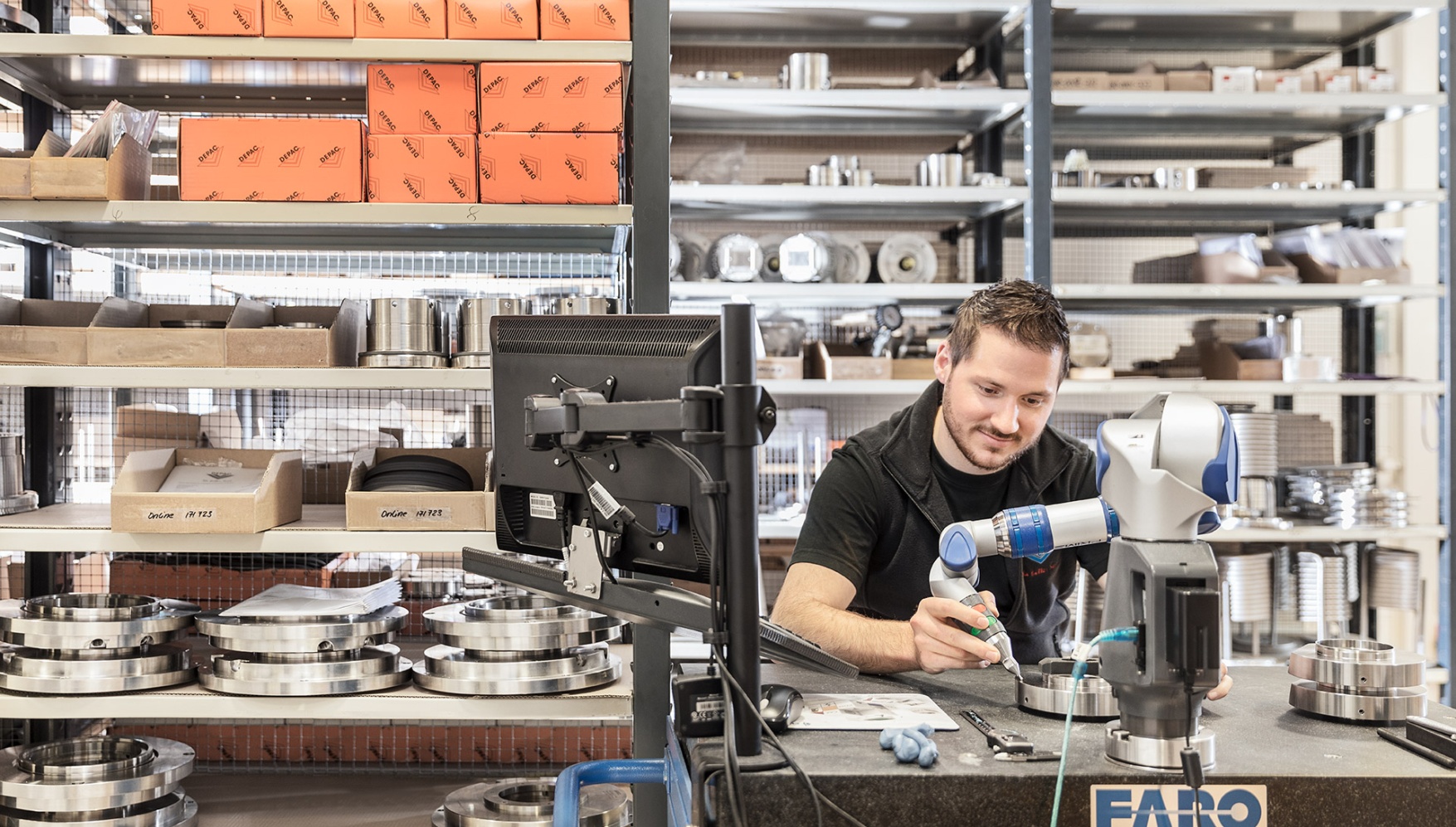 Like all trade products, our products are subjected to a precise measuring procedure.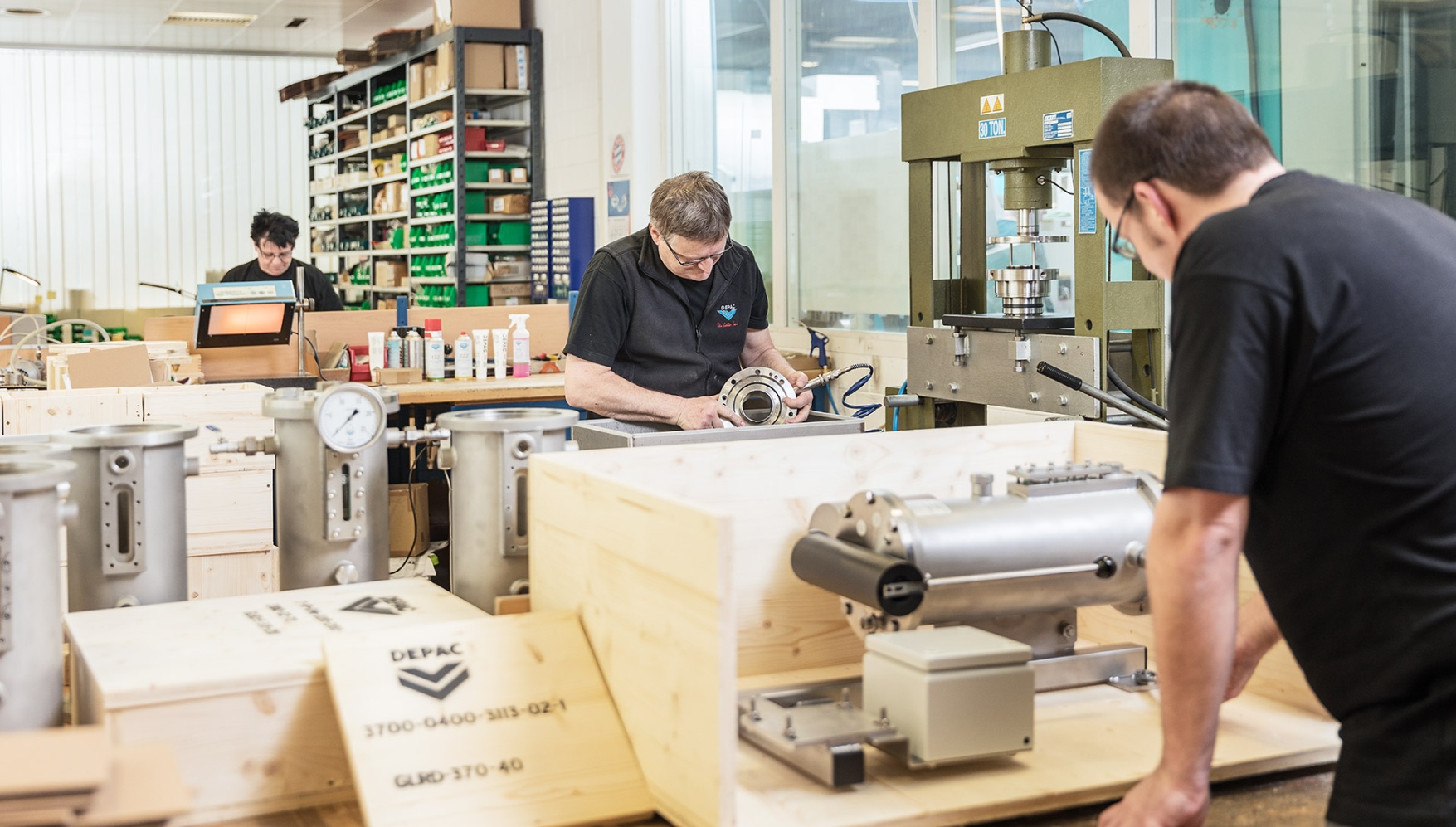 The logistic steps at DEPAC go hand in hand: following the pressure testing of the mechanical seals they are prepared for dispatch immediately.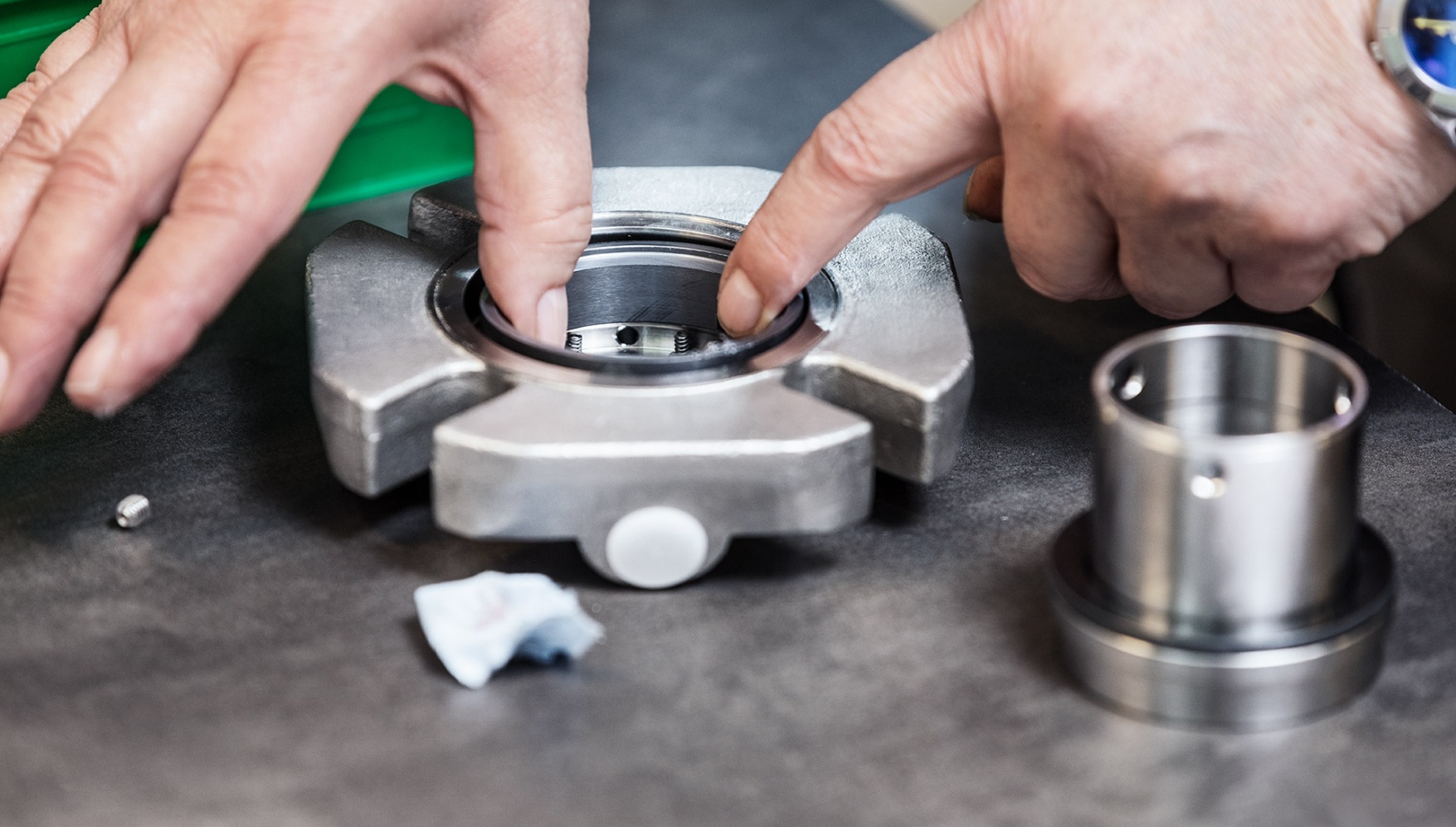 Our assembly employees are characterised by their outstanding fine dexterity.